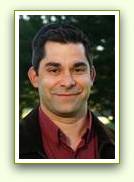 Mike Arsenault, MEd., Lic. Ac., Dipl. Ac
Mike Arsenault is a graduate of the New England School of Acupuncture. He is licensed to practice acupuncture by the Massachusetts Board of Registration in Medicine. Prior to pursuing his career in acupuncture, Mike earned his Masters degree in Education and was a tenured professor at a local community college.
He has been practicing Yang style Tai Chi in Boston's Chinatown and Zen meditation with the Cambridge Zen Center since 1992. Both of these practices complement his acupuncture and he brings his understanding and experience from both to his treatments. He has taught Tai Chi and meditation locally.
Mike studied Traditional Chinese Acupuncture and Chinese Herbal Medicine. In addition to his formal schooling, he has apprenticed with Ping Chan, a Master Acupuncturist from Hong Kong who specializes in Die Da (traumatology: the treatment of injury) for over 5 years. In American acupuncture schools there is little or no training available in this speciality.
Mike is also the founder of the herbal skincare company Emily Skin Soothers, Inc. When his own infant was born with eczema he used his herbal training to make herbal remedies for her. They were so effective that he launched the company and now the products can be found in health food stores, Whole Foods, acupuncture offices and other locations across the country and internationally.
In the past Mike taught Tui Na (Chinese Massage) at the New England School of Acupuncture and also a summer seminar in the treatment of injury using Acupuncture, Herbs and Tui Na with his mentor, Dr. Chan. He was a hospital credentialed staff acupuncturist at Winchester Hospital's Center for Healthy Living for over a decade.
Mike currently splits his time between practicing Acupuncture, Herbs and Tui Na in Ipswich and growing the Emily Skin Soothers skin care product line. He is gratified to have found a way in which he can help others improve their quality of life and experience balanced health.